Podcast: Play in new window | Download
Subscribe: RSS
Another year of video game music on vinyl is coming to a close, and your Video Game Grooves hosts are convening once again for the 2nd Annual… we suppose we shall call them the "Groovy Awards" (or the "Groovies", as they are colloquially called far and wide)! But we are not alone. Along with Anthony, Paul, and Jeremy, you will be treated to Frederik Lauridsen from BlipBlop.net, who will preside over the proceedings.
And our task is not small, dear friends. For we are choosing our favorite video game vinyl music releases of 2018! The best, the brightest, or perhaps just our completely biased personal picks! There were great releases by the various labels this year. Some we covered earlier, and some we have yet to feature, but we only have so much time.
But that's not all! You also voted and made your collective voice heard. We listened, and we will also present your picks for your favorite releases.
So without much more ado, please enjoy. Agree with our picks? Disagree? Let us know about it in the comments, or you can reach us all on Twitter! (You can find a complete list of picks in this hidden corner of our website… Keep those spoilers to yourself!)
… a little more ado… we figured we'd better take care of the news and releases. Special episode or not, new releases wait for no man (and no bank account)!
also this

and this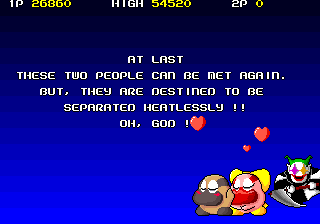 Outro: "Launch" – Spaceplan, by Logan Gabriel
Twitter – @vg_grooves, @ajohnagnello, @walnutsoap, @jeremy_lamont, @blipblopwax
Shovel Knight: Specter of Torment (Fangamer) (Bigwax)
Spelunky (Fangamer)
Switched on SNES Secret of Mana (Bandcamp) (Vinyl Digital)
Distant Worlds 3 (Amazon)
Megacopter (Data Airlines) (Bandcamp)
Shantae (Game Boy Color) (Fangamer) (Limited Run Games, sold out)
Minimum Records Holiday bundle (Minimum Records, 1 remaining!)
Warhammer 40,000: Space Marine (Laced Records)
Warhammer 40,000: Dawn of War 2 (Laced Records)